Elevating exceptional women to become world health leaders
"I am delighted to share WomenLift Health's strategy. Our goal is to re-imagine leadership to include talented leaders who are women with diverse identities, so their expertise, experiences, and leadership styles contribute to improved health for all." – Amie Batson, President, WomenLift Health
WomenLift Health is a nonprofit organization aimed at working with partners around the world to accelerate the advancement of talented women into senior leadership by investing in mid-career women and influencing the environments in which they live and work.
Meet the 2023 North America Cohort
We have selected emerging leaders to participate in the fourth North America Cohort of the Leadership Journey, a fully-funded leadership initiative designed to support women through the challenges and opportunities of advancing to senior leadership positions in global health.
solving global health challenges
WomenLift Health believes that global health challenges will not be solved unless talented women have a seat at the table. The Leadership Journey is a fully-funded and year-long experience for mid-career women leaders designed to give talented women leaders the tools to successfully use their voice, expertise and leadership skills for health impact.
Meet the talented women leaders who are part of our current cohort and alumnae community.
Meet the 30 women leaders selected to participate in the inaugural East Africa Leadership Journey Cohort.

is discovered through an exploration of one's self and purpose while building on awareness of and trust in one's abilities. This exploration enhances the insight, energy, and resilience that is key to leading as the most true and impactful version of oneself.

encourages an intentional exploration of power and privilege and how it manifests in interpersonal and institutional dynamics. It builds connections with colleagues and community by including individuals of diverse identities to build an environment that allows everyone to be successful.

inspires gender equality and leads to better health through a crystalized understanding of the power of one's leadership and the critical importance of developing others for greater impact.

is rooted in an understanding of one's influence and how to leverage it to capture collective energy and facilitate change within institutions and the global health community. Crucial to this is building an inclusive cultural dynamic that is based on trust and inspires action toward a better future.
We are expanding our reach globally through country-led and country-owned partnerships.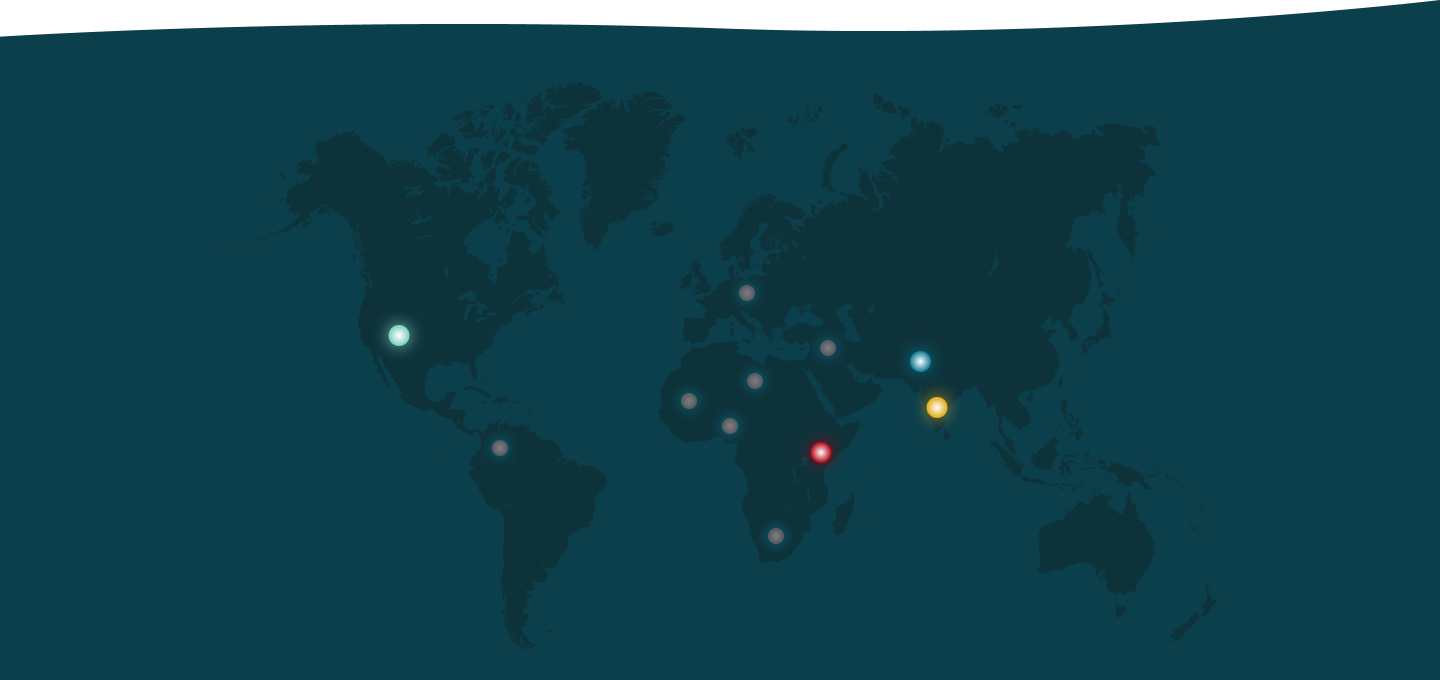 East Africa
30
Current Cohort Members
India
30
Current Cohort Members
North America
30
Current Cohort Members
WomenLift Health will achieve transformative
change for a diverse set of women leaders at scale.
The advancement of talented women across the public, private, and non-profit sectors will contribute to the policies, practices, and research needed to accelerate improvements in global health outcomes.
90 current cohort members

11 scheduled & future hubs
More than 2,000 participants from 90+ countries. The 2021 Women Leaders in Global Health Conference brought us together to Reimagine Leadership. Watch the video to experience some of the highlights of last year's conference.