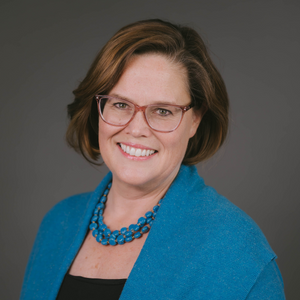 Executive Director, WomenLift Health
Ms. Batson's 30-year career in global health includes positions with the World Health Organization, UNICEF, the World Bank, USAID, and PATH where she most recently served as Chief Strategy Officer and VP of Applied Analytics and Learning.
During her three-year appointment with USAID, Ms. Batson served as the senior deputy assistant administrator leading the agency's engagement in the President's Global Health Initiative.
Throughout her career in global health, Ms. Batson has been a leader in innovation and partnership. Her contributions to immunization and vaccine financing at the World Bank resulted in billions of dollars in new funding for global health and the establishment of GAVI.
Program Director, WomenLift Health
Shereen Bhan's career spans 15+ years of training and technical assistance design and implementation for LMICs around the globe. In her current role at WomenLift Health, she leads the design and contextualization of the leadership journey for mid-career women in global health.   
Prior to joining WomenLift Health, she was the Assistant Director and Senior Research Associate at the International Center for Public Policy at Georgia State University's (GSU) Andrew Young School of Policy Studies (AYSPS). During her time at AYSPS she initiated the development of a training program in Leadership in Public Management for GSU's cohort of the Young African Leaders Initiative, an Obama administration effort. She led the design and implementation of this program from 2015-2017. She was also part of the Diversity, Equity, and Inclusion committee for the school for three years.  
Her research interests lie at the intersection of leadership development, gender equality, behavioral change, and public health. She has an MBA in Finance and a BA in Economics.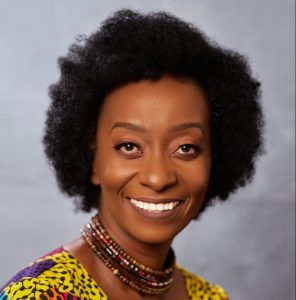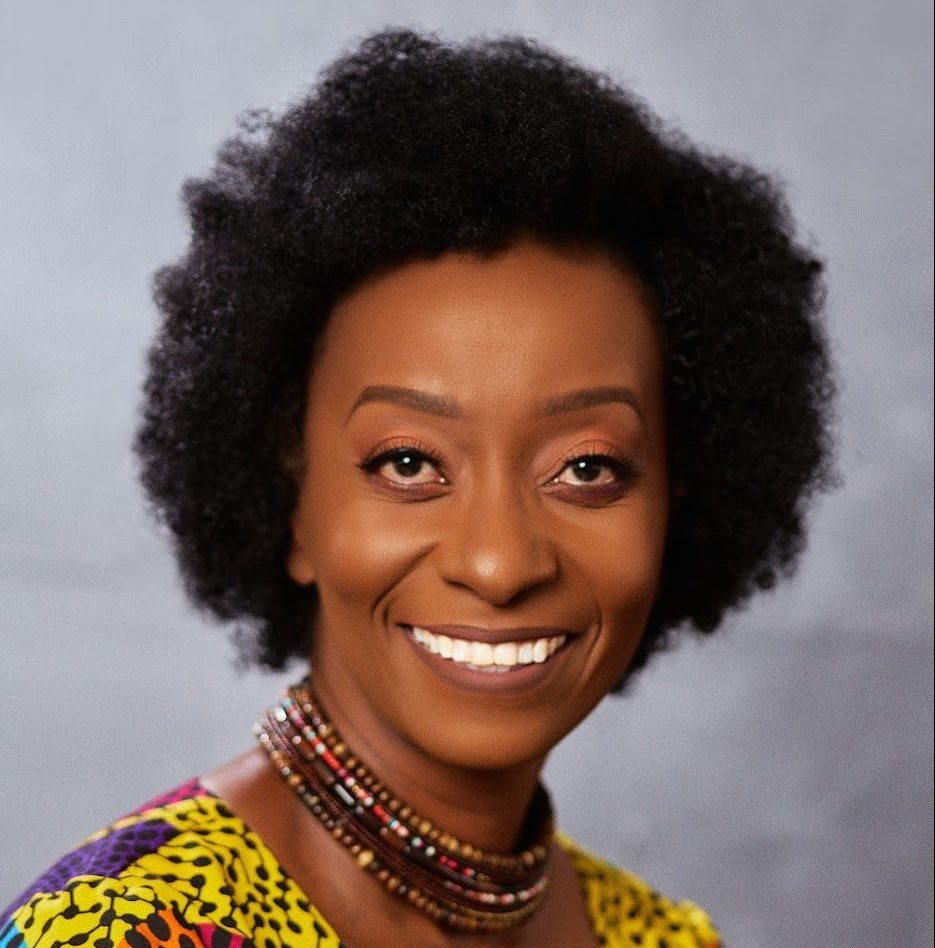 Africa Partnerships Director, WomenLift Health
Namwinga Chintu is a pediatrician by training who for the last eight years has served as an Executive Board Member of Society for AIDS in Africa as well as Vice President of Zambia Paediatrics Association. She has most recently worked as an Independent Consultant for UNICEF Zambia and Global Health Corps. Until June 2019, she was the Country Representative of Population Services International (PSI) Zambia and Executive Director of its local affiliate Society for Family Health.
Prior to joining PSI, Dr. Chintu was the Deputy Director at the Centre for Infectious Disease Research in Zambia (CIDRZ), a large NGO involved in health care delivery and affiliated with the University of Alabama at Birmingham where she was Associate Professor under the Department of Pediatrics. At CIDRZ, she was responsible for strategic leadership and research in HIV and Maternal and Child Health.
Dr. Chintu has designed and led several large-scale programs as Chief of Party and Principal Investigator. She has participated in clinical trials and operational research that have informed and shaped policy and practice in HIV and women's health.
She received her medical degree from the University of Zambia and later specialized in Pediatrics and Child Health. As a Beit Fellow, she received her second master's degree in Tropical Pediatrics from the University of Liverpool. Dr. Chintu enjoys fitness, dance and travel.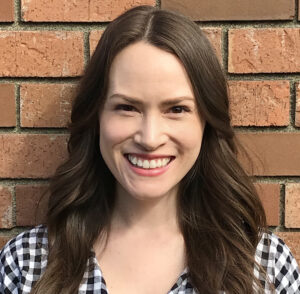 Executive Assistant, WomenLift Health
Morgan derives meaning from her work supporting strong female leaders. She views her Executive Assistant role as an opportunity to uplift and empower Amie and the WomenLift Health team, while promoting a culture of authenticity and inclusivity. Prior to joining WomenLift Health, Morgan spent close to a decade working in both administration and marketing roles within diverse industries, including architecture, engineering, and professional services. She currently lives in Portland, OR.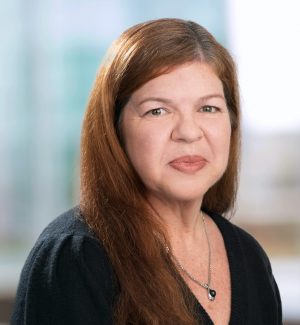 Global Engagement Director, WomenLift Health
Meg has spent her career focused on building the necessary consensus, resources and political will to bring health solutions to those who need them most. Prior to taking her dream job at WomenLIft Health, Meg was a Senior Program Officer and advocacy strategy lead at the Bill & Melinda Gates Foundation (BMGF) driving efforts to move the global agenda on malaria and neglected tropical diseases (NTDs). Prior to that role, Meg was the first-hired Director of Advocacy and Communications for PATH's malaria program and drove the now-accepted best practice of integrating advocacy strategy into disease-specific global health programming. She has 25 years of experience in advocacy, public policy and resource mobilization for a range of global health issues from sexual and reproductive health and rights (SRHR) to malaria.
A lawyer by training, Meg has taught courses on gender equality in law at Georgetown University, brought gender-based asylum claims pro bono and worked to influence policy from a village council in Botswana to the US Congress to the World Health Organization to improve the lives of women and girls. Meg sits on the advisory board of Speak Up Africa based in Senegal, a policy and advocacy action tank dedicated to catalyzing leadership, enabling policy change and increasing awareness for sustainable development in Africa. Meg earned her undergraduate degree at Kenyon College in anthropology and international studies and her law degree from the University of Michigan Law School.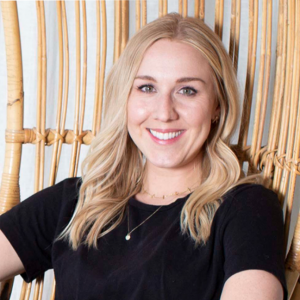 Digital Manager, WomenLift Health
Lindsey brings a diverse working background and a decade of experience in digital communications. Before joining WomenLift Health, she worked in many industries including SaaS, travel, and law. She currently lives in Denver, CO where she devotes her time to many social justice movements including women's rights and gender equality. Joining WomenLift Health and advancing women in leadership is her dream job. Empowering women to step into their full, authentic selves is her passion and personal mission.
She has a BS in business with a concentration in marketing and media arts.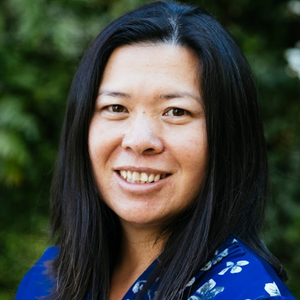 Operations Director, WomenLift Health
Ling strongly believes in social change and justice and has over 17 years of experience in the non-profit sector. Prior to joining WomenLift Health, Ling worked at the San Francisco-Marin Food Bank for close to 10 years, where she was the Director of Programs. Starting with the Commodities Supplemental Food Program serving 12,000 seniors, Ling grew her areas of focus to also encompass SNAP, expanding the program from 1 staff member in San Francisco to two teams of 10 serving multiple counties. Ling was also instrumental in implementing the Food Bank's first pantry enrollment system, allowing the Food Bank to assist 12,000 more families in need each week.
Prior to the Food Bank, Ling did economic development work for low-income neighborhoods in San Francisco and taught English in Japan.
Ling graduated from the University of Chicago with a BA in Political Science and has a Master in Public Administration from the Middlebury Institute of International Studies.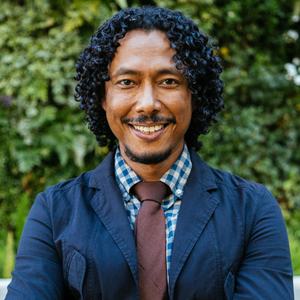 Operations Manager, WomenLift Health
Johnasies brings over a decade of experience working with a number of community-driven organizations where he has held a variety of support roles.   Most recently he worked as Operations and Contracts Manager at MPact, Global Action for Gay Men's Health and Rights (formerly the Global Forum on MSM & HIV), an advocacy organization based in Oakland, California that brought funding, policy, and research support to regional and in-country LGBT-led organizations across 62 countries.  Prior to this role, he worked as an Operations Manager at Lotus Bloom Child and Family Center which provided child and family programs throughout Oakland, such as multicultural playgroups and nutrition workshops for families with children ages 0-5 . 
Johnasies also spent the early part of his career working with commercial district revitalization programs and administering an AmeriCorps program that provided support to local community development corporations and other community-serving organizations throughout the San Francisco Bay Area.
Johnasies has a B.A. in Political Science with a minor in Urban Studies and continues to maintain his interests in community development and global issues.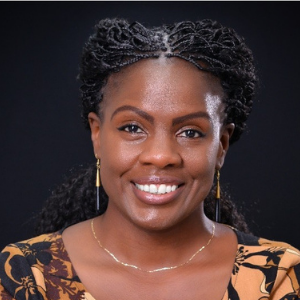 East Africa Program Director, WomenLift Health
Norah comes on board with a wealth of experience in leadership, management and public health. She is a qualified medical doctor and public health specialist. 
Her career spans over 15 years with a genuine interest in the interface of public health and project management. She has designed, managed and led teams in various public health programs including HIV, MNCH, Sexual and Reproductive health and rights and empowerment programs. She has led projects funded by USAID, CDC, EU, GF, VLAD, HP and World Bank. 
Norah is a graduate of the Nairobi University with a Bachelor degree in Medicine and Surgery. In addition, she attained her Master degree in Public Health at the Hebrew University of Jerusalem, Israel where she maintains an alumni membership. Norah is also a proud alumni of the Afya Bora Consortium where she attained a certificate in Global Health Leadership. Norahenjoys outdoor activities, music, reading and travel.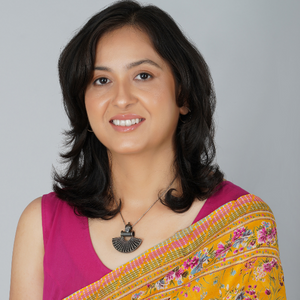 India Program Director, WomenLift Health
Shagun comes with more than 13 years of experience in social policy and development research, focusing on improving gender equality and health in India. Over the years, Shagun has led a portfolio of projects to support governments to scale evidence-based solutions, has designed evaluation research, created capacity building programs in monitoring and evaluation, and provided technical advisory on evidence-informed policy design.
Before joining WomenLift Health, Shagun was the Director of Policy, training and communication at J-PAL SA and the Director of CLEAR SA. She led engagements with governments, donors, and civil society organizations to initiate new research, disseminate policy lessons, and scale up evidence-based programs.
She completed her Doctorate in Public Health from Harvard University.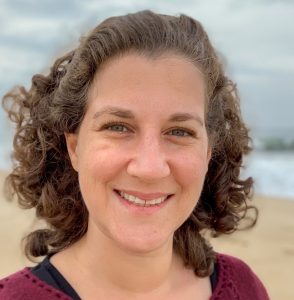 Instructional Design Lead, WomenLift Health
Rachel has spent her 15+ year career bridging public health theory and practice while working to achieve health equity. Prior to taking her dream job at WomenLift Health, Rachel was a clinician in the South Bronx where she worked holistically with an international population throughout the lifespan. Directing the public health program at The New School, she worked collaboratively to create and support a leadership program very similar to the WomenLift Health Leadership Journey: a cohort-based program with mentoring, coaching, peer support, alumni co-facilitation, and impactful leadership projects. As a founding member of The Faculty Center at The New School, Rachel supported a global faculty with an emphasis on compassion, Diversity, Equity, and Inclusion, and foundational pedagogy.
Rachel earned her BS in Community Nutrition, and her MPH from the University of Michigan, has trained at the Women's Therapy Centre Institute, is a Registered Dietitian Nutritionist, and practices mindfulness meditation.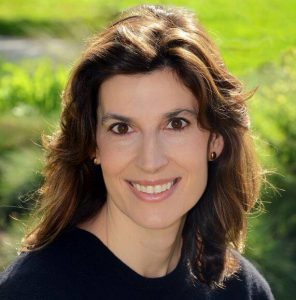 Communications Lead, WomenLift Health
Prior to joining WomenLift Health, Christina spent over fifteen years in strategic communications. She was previously with the United Nations as a Press Officer and later, specifically focused on health communications while at UNFPA. More recently, she served as Communications Director at the University of San Francisco (UCSF) Preterm Birth Initiative East Africa. She has also held various communication roles at the Financial Times, The Schmidt Family Foundation and Kaplan. She fervently believes that true leaders are compassionate and inclusive.
She holds a BS from Georgetown's School of Foreign Service and an MA from Johns Hopkins University's School of Advanced International Studies.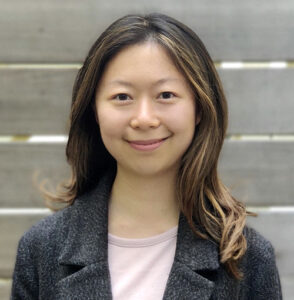 Program Manager, WomenLift Health
Ashley graduated from Duke University with a major in Environmental Sciences and Biology. Shortly after, she moved to San Francisco where she served as an Executive Assistant and then Program Coordinator at the San Francisco-Marin Food Bank. As Program Coordinator, she worked with community partners in the Sunset, Potrero Hill, Oceanview, Merced, and Ingleside neighborhoods to ensure community members have access to nutritious, weekly groceries and food insecurity-alleviating resources. 
Ashley loves supporting social justice movements, especially ones that involve empowering women. 
Founder, WomenLift Health
Senior Associate Dean and Director of the Center for Innovation in Global Health, Stanford University
Michele Barry, the Drs. Ben and A. Jess Shenson Professor of Medicine and Tropical Diseases, was elected to lead the Board of Directors for the Consortium of Universities for Global Health (CUGH) in 2019. The founder of the Stanford/Yale Johnson & Johnson Global Health Scholars Program, she has sent more than 1,000 physicians overseas to underserved areas. A past president of the American Society of Tropical Medicine and Hygiene (ASTMH), Dr. Barry is also an elected member of the Institute of Medicine and the National Academy of Sciences. A passionate clinician and scholar, she has sent hundreds of students around the world to create innovative global health programs.
Dr. Barry's scholarly interests include tropical medicine, global health ethics, and the impact of climate change on megacities. She served on the Obama Women's Health subcommittee; is a member of the National Academies of Sciences, Engineering, and Medicine; and sits on its global health board. Dr. Barry is a recipient of both the Elizabeth Blackwell Medal for outstanding contributions to women in the field of medicine and the Ben Kean Medal for dedication to clinical tropical medicine and impact on the training of students, fellows, and practitioners.