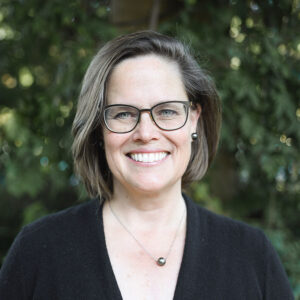 Executive Director, WomenLift Health
Ms. Batson's 30-year career in global health includes positions with the World Health Organization, UNICEF, the World Bank, USAID, and PATH where she most recently served as Chief Strategy Officer and VP of Applied Analytics and Learning.
During her three-year appointment with USAID, Ms. Batson served as the senior deputy assistant administrator leading the agency's engagement in the President's Global Health Initiative.
Throughout her career in global health, Ms. Batson has been a leader in innovation and partnership. Her contributions to immunization and vaccine financing at the World Bank resulted in billions of dollars in new funding for global health and the establishment of GAVI.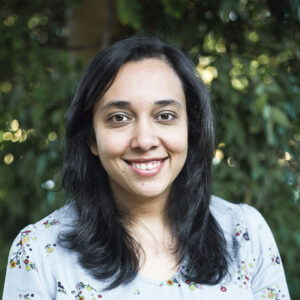 Program Content Lead, WomenLift Health
Shereen Bhan's career spans 15 years of training and technical assistance design and implementation for developing countries and donor agencies around the globe.
Prior to joining Stanford, she was the Assistant Director of the International Center for Public Policy at Georgia State University's (GSU) Andrew Young School of Policy Studies (AYSPS). During her time at AYSPS she initiated the development of a training program in Leadership in Public Management for GSU's cohort of the Young African Leaders Initiative, an Obama administration effort. She led the design and implementation of this program from 2015-2017.
Her research interests lie at the intersection of leadership, gender, behavioral economics, and public health. She has an MBA in Finance and an undergraduate degree in Economics.
Program Operations Lead, WomenLift Health
Ling strongly believes in social change and justice and has over 17 years of experience in the non-profit sector. Prior to joining WomenLift Health, Ling worked at the San Francisco-Marin Food Bank for close to 10 years, where she was the Director of Programs. Starting with the Commodities Supplemental Food Program serving 12,000 seniors, Ling grew her areas of focus to also encompass SNAP, expanding the program from 1 staff member in San Francisco to two teams of 10 serving multiple counties. Ling was also instrumental in implementing the Food Bank's first pantry enrollment system, allowing the Food Bank to assist 12,000 more families in need each week.
Prior to the Food Bank, Ling did economic development work for low-income neighborhoods in San Francisco and taught English in Japan.
Ling graduated from the University of Chicago with a BA in Political Science and has a Master in Public Administration from the Middlebury Institute of International Studies.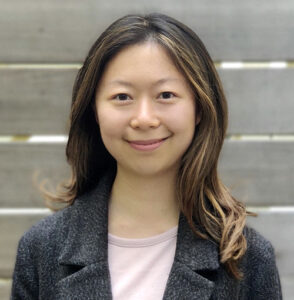 Program Coordinator, WomenLift Health
Ashley graduated from Duke University with a major in Environmental Sciences and Biology. Shortly after, she moved to San Francisco where she served as an Executive Assistant and then Program Coordinator at the San Francisco-Marin Food Bank. As Program Coordinator, she worked with community partners in the Sunset, Potrero Hill, Oceanview, Merced, and Ingleside neighborhoods to ensure community members have access to nutritious, weekly groceries and food insecurity-alleviating resources. 
Ashley loves supporting social justice movements, especially ones that involve empowering women.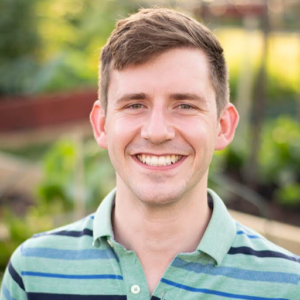 Program Coordinator, WomenLift Health
Michael is passionate about advancing global health equity and has held several roles at international development organizations. He was previously a Program Analyst for the President's Malaria Initiative at the U.S. Agency for International Development (USAID) where he helped manage the Impact Malaria service delivery project and oversaw the operational research portfolio. Prior to his position at USAID, Michael worked at a renewable energy company in Accra, Ghana through the Princeton in Africa fellowship program. Additionally, Michael loves traveling and recently finished a contract as an English teaching assistant in Tours, France. 
Michael graduated from Claremont McKenna College with a B.A. in Science and Management. During his undergraduate career he completed summer internships with non-profit organizations in Rwanda and the Philippines.
Founder, WomenLift Health
Senior Associate Dean and Director of the Center for Innovation in Global Health, Stanford University
Michele Barry, the Drs. Ben and A. Jess Shenson Professor of Medicine and Tropical Diseases, was elected to lead the Board of Directors for the Consortium of Universities for Global Health (CUGH) in 2019. The founder of the Stanford/Yale Johnson & Johnson Global Health Scholars Program, she has sent more than 1,000 physicians overseas to underserved areas. A past president of the American Society of Tropical Medicine and Hygiene (ASTMH), Dr. Barry is also an elected member of the Institute of Medicine and the National Academy of Sciences. A passionate clinician and scholar, she has sent hundreds of students around the world to create innovative global health programs.
Dr. Barry's scholarly interests include tropical medicine, global health ethics, and the impact of climate change on megacities. She served on the Obama Women's Health subcommittee; is a member of the National Academies of Sciences, Engineering, and Medicine; and sits on its global health board. Dr. Barry is a recipient of both the Elizabeth Blackwell Medal for outstanding contributions to women in the field of medicine and the Ben Kean Medal for dedication to clinical tropical medicine and impact on the training of students, fellows, and practitioners.