Leadership Journey
Mentors & Coaches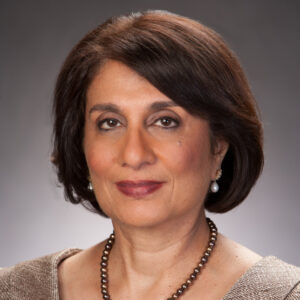 Dr. Rohini Anand was till January 2020 SVP Corporate Responsibility and Global Chief Diversity Officer for Sodexo, the global leader in Quality of Life services. Under Dr. Anand's leadership, the Sodexo brand became synonymous with leadership in diversity, corporate responsibility and wellness. Sodexo's remarkable global culture change, led by diversity and inclusion, is featured in a Harvard Business School and profiled in several books on global diversity and inclusion. Additionally, Sodexo was named Global Sustainability Industry Leader in its sector for the 14th year in a row by the Dow Jones Sustainability Index, and ranked as the top-scoring company in its sector in the RobecoSAM 'Sustainability Yearbook 2019' for twelve consecutive years.
Curently, Rohini Anand is the principal in Rohini Anand LLC, Senior Associate at the Conference Board and serves on several boards including WomenLift Health, Tent Partnership for Refugees, Galt Foundation, Community Wealth Partners, Respectful Exits, and Charter Communications. Widely considered as a leading expert on organizational transformation, corporate responsibility and diversity and inclusion, Dr. Anand is a published author and has been featured in several articles including those published in CNBC, The Boston Globe, The New York Times, and the Washington Post. Rohini has appeared on CNN, Bloomberg and CNN Money as well on National Public Radio. Rohini holds a PhD from the University of Michigan and received her bachelors from Bombay University in India.
Michele Barry, the Drs. Ben and A. Jess Shenson Professor of Medicine and Tropical Diseases, was elected to lead the Board of Directors for the Consortium of Universities for Global Health (CUGH) in 2019. The founder of the Stanford/Yale Johnson & Johnson Global Health Scholars Program, she has sent more than 1,000 physicians overseas to underserved areas. A past president of the American Society of Tropical Medicine and Hygiene (ASTMH), Dr. Barry is also an elected member of the Institute of Medicine and the National Academy of Sciences. A passionate clinician and scholar, she has sent hundreds of students around the world to create innovative global health programs.
Dr. Barry's scholarly interests include tropical medicine, global health ethics, and the impact of climate change on megacities. She served on the Obama Women's Health subcommittee; is a member of the National Academies of Sciences, Engineering, and Medicine; and sits on its global health board. Dr. Barry is a recipient of both the Elizabeth Blackwell Medal for outstanding contributions to women in the field of medicine and the Ben Kean Medal for dedication to clinical tropical medicine and impact on the training of students, fellows, and practitioners.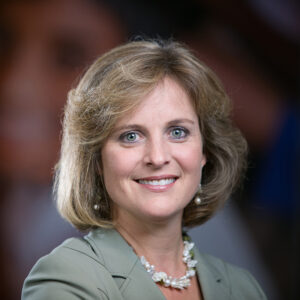 Claire Bonilla is the CEO of SightLife, a leader in partnering to eliminate corneal blindness by 2040. Since its inception, SightLife and its partners provided over 200,000 transplants for sight restoring surgeries in the US and low and middle income countries (LMICs), trained over 2,000 cornea surgeons and allied healthcare professionals in LMICs, and cultivated prevention programs in India and Nepal. Claire has 20+ years of relevant experience, managing a breadth of global functions for the software giant, Microsoft, and Fortune 500. These functions range across global supply chain management, OD, humanitarian assistance & disaster response, Governance, Risk & Compliance (GRC), emerging & developing market strategies, global facilities, and training and development strategies, just to name a few. She's well versed in NGO, government, inter-government collaboration and partnerships, along with private/public sector collaboration.
Claire has been an active supporter in raising the bar of global health, including serving as Vice Chair of the board of directors for the Washington Global Health Alliance, Board of Directors for CorneaGen, and the Benaroya Research Institute. She is also an active member in Women in Global Health and led many female empowerment and diversity groups during her career at Microsoft. Other personal passions include promoting diversity, work/life negotiations and coaching women to find both personal and professional success.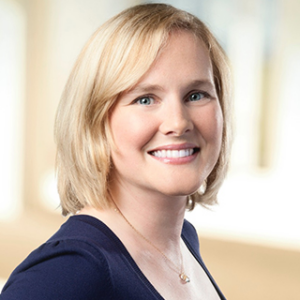 Kathleen Goodman leads the Bill & Melinda Gates Foundation's Global Delivery team and their strategic efforts to improve access to and demand for health services and interventions in low-income countries, through investments that help their health systems reach underserved communities. This work includes understanding the needs and wants of people in those communities, particularly women, and the challenges faced by the health providers who serve them. Kathleen joined the foundation in 2011 as director of Strategy, Planning & Management for the Communications division. She subsequently led strategy and planning for the Vaccine Delivery team.
Before joining the foundation, she was senior director at Point B, where she led strategy and organizational development engagements for Fortune 100 clients in retail, manufacturing, technology, aerospace, health care, and philanthropy. Earlier, she worked in organizational development at Starbucks and at the Christian Science Monitor. Kathleen earned a B.A. in biology from Whitman College and an M.A. in management and organizational communication from Emerson College.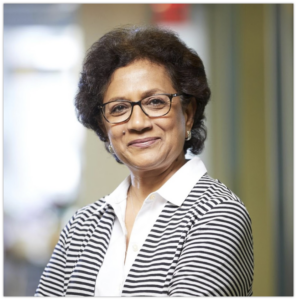 Geeta Rao Gupta, PhD is currently a Senior Fellow at the United Nations Foundation and Executive Director of the 3D Program for Girls and Women. She is also a member of the WHO Independent Oversight and Advisory Committee for health emergencies. In 2017 she was a Visiting Scholar at Stanford University and served as co-Chair of the Gender-Based Violence Task Force of the World Bank. From 2011 to 2016, Ms. Rao Gupta served as Deputy Executive Director at UNICEF and from 2010 to 2011 was a senior fellow at the Bill & Melinda Gates Foundation.
Prior to that, for over a decade, Ms. Rao Gupta was the president of the International Centre for Research on Women (ICRW), a non-profit based in Washington, D.C., dedicated to empowering women and girls. Under her leadership, ICRW catalyzed policy and programmatic change for women and children around the globe. Ms. Rao Gupta has served on several boards including WomenLift Health, Global Partnership for Education, GAVI, the Partnership for Maternal, Newborn and Child Health, the MAC AIDS Fund. She has been the recipient of numerous awards, including Harvard University's 2006 Anne Roe Award and the 2007 Washington Business Journal's "Women Who Mean Business" Award.
Ms. Rao Gupta earned a Ph.D. in Social Psychology from Bangalore University and an M.Phil. and M.A. from the University of Delhi in India.
Pam Scott is the founder of the Curious Company. An industrial designer by training, Pam is driven to work with communities to create solutions to the challenges they face. Inspired by the strong belief that everyone is creative, much of her work centers around architecting and leading collaborations to unlock and build the creative capacity of groups and individuals. For over 30 years she has worked as a strategist, designer, advisor and board member for mission-minded companies and NGOs alike. A long-time practitioner of Human Centered Design, Pam has a keen eye for insights that inspire innovation and a passion for leading diverse teams to develop radically fresh solutions to sticky challenges. 
Social Sector Experience: The Bill and Melinda Gates Foundation, Caring for Colorado Foundation, The Colorado Health Foundation, Global Citizen Year, IDEO.org, Leadership Public Schools, Marin Community Foundation, Population Services International (PSI), Robert Wood Johnson Foundation, Skoll Foundation, Smithsonian Institution, Stanford University, Students First.
Private Sector Experience: Discovery Channel, General Motors, kate spade, Levis, Method Home, Mini Cooper, Nike, OLLY, Porsche, Science Channel, Unilever.
Speaking Engagements: Aspen Institute, Clinton Global Initiative, Devex, Georgetown School of Foreign Service, Harvard Kennedy School, Stanford University d.school, Business and Medical Schools, Social Innovation Summit, U.S. Department of State, Young Global Leaders.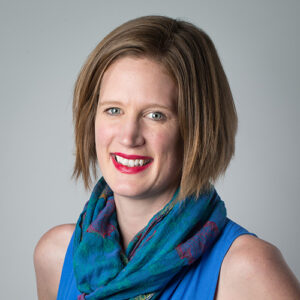 Martina is a serial entrepreneur who founded her first company, Zealyst, in 2010.  Zealyst was a corporate gaming platform that strategically helped employees to build their professional network and in turn collected data for their employer on culture, morale, and engagement. Customers included Amazon, eBay, Procter & Gamble and Expedia.  Zealyst was acquired by the University of Washington in 2016 and is currently being commercialized in higher ed, and Martina continues to serve as an advisor.
Martina then founded a virtual reality company called ConveneVR that was focused on pushing the boundaries of social VR.  She was inspired to transition into the VR industry after recognizing the unique opportunity the creation of a new computing platform provided for women and underrepresented minorities.  However, she soon realized that the same barriers existed in access to capital, so she shifted her focus to investing in order to have more leveraged impact.
Martina is a World Economic Forum Global Shaper, a member of the Young Entrepreneurs Council, and an advisor to the Center for Leadership & Strategic Thinking at the Foster School of Business.  From 2013-2017, she served as the board president of Seattle Women in Tech before transitioning the nonprofit to a for-profit company that is scaling the model globally. In 2018, Martina won a Lumiere Award for Distinguished Leadership from the Advanced Imaging Society.  She received a BA in English with a minor in Chemistry from Bowdoin College in Brunswick, Maine, and regularly guest lectures at the University of Washington.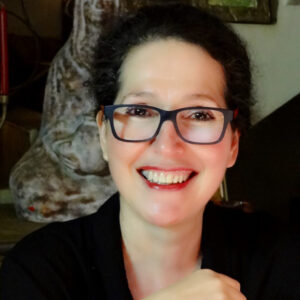 Dr Lize Booysen is an internationally recognized scholar-practitioner in the field of leadership and change, cross-cultural leadership, women in leadership, and inclusive leadership. She is full professor of Leadership and Organizational Behavior at the Graduate School of Leadership and Change, Antioch University and Executive Leadership coach at the CCL since 2009, and widely published. Lize holds a Doctorate in Business Leadership, and Master's degrees in Clinical Psychology, Research Psychology, and Criminology and she is a certified user of assessment instruments used at the CCL. With 37 years of work experience and a 30-year long career in higher education and leadership development, she currently consults widely in higher education, healthcare, corporate, and nonprofit organizations in the field of leadership development.
Lize uses a strength-based focus, and particularly enjoys working with organizational leaders optimizing their own potential and sphere of influence as they move into broader leadership roles. She focuses on the development of authentic and relational leadership practices utilizing a systems and contextual approach to the leadership process. Her coaching approach draws on her understanding of leadership and change theory and practice, cross-cultural and global leadership development, organizational culture, systems thinking, individual change and business practice.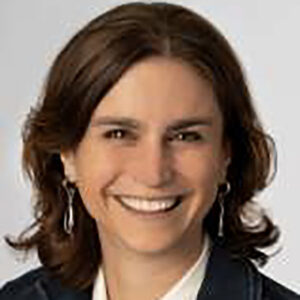 Winifred has more than 18 years of experience in leadership development, organizational consulting and facilitation in public, corporate and academic environments.  She has leveraged CCL research and practices throughout her career.  Winifred is proudest of her work through the University of North Carolina where she led NC policy workgroups -comprising public and corporate state leaders of diverse cultural backgrounds, political affiliations, and professions- who tackled tough challenges at both the policy and practical levels.  She also supervised other facilitators and cross-cultural coaches while working for UNC, and she was in the classroom herself when she provided cross-cultural training to 350 DMV examiners across the state.  Winifred has taught in college classrooms at UNC-Chapel Hill as well as at the University of San Francisco.  She has expatriate experience in Latin America, Europe and Asia, speaks Spanish and French, and her travels include extended visits to North Africa and the Middle East.  In addition to coaching for the Center for Creative Leadership, Winifred is a consultant with Flynn Heath Holt Leadership, a firm that has dedicated the last 18 years to moving women leaders forward faster.  With a PhD in literature, she finds that the skill of reading between the lines is critical to effective leadership across teams and organizations.  While wearing her academic hat, she published several articles and the book John Dryden and His Readers.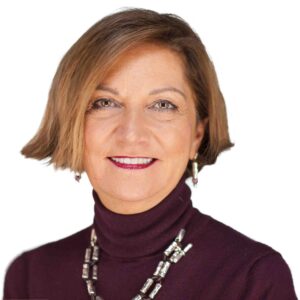 Nur Gryskiewicz PhD. is an organizational psychologist, an executive coach and a leadership development specialist bringing the depth and breadth of her corporate, consulting and academic experiences to her global coaching practice. Her experience in delivering services worldwide to Fortune 100 companies, partnership and professional services firms, government and international agency clients spans over 30 years.  She is an executive coach at the Center for Creative Leadership, the World Bank and the United Nations Secretariat. She is affiliated with Duke Corporate Education, Global Coach and  EnCompass.
Over the course of her career, Nur has coached thousands of professionals, managers and  executives who span a range of companies and industries from aerospace, to cyber security, from finance to healthcare, to NGOs. Her tenure as a professor in the business school at the University of North Carolina at Greensboro provides the theoretical underpinnings for her work.  Her forte is coaching professionals who are transitioning into leadership roles with expanded responsibilities in global organizations. With the right balance of support and challenge and tactful approach to accountability, Nur keeps her clients focused on the work that is most impactful for them and for their organizations with long lasting positive effects.
Nur received her PhD in Organizational Psychology from University of London in UK and a Higher License (MSc) in Psychology  from Hacettepe University in Turkey. She is a Licensed Applied Psychologist in the states of NC & VA by APA and a Professional Certified Coach (PCC) by IFC. She has published numerous articles in scholarly journals and is certified or licensed in over 30 instruments.
Jesus is an experienced executive coach and leadership development facilitator with over 20 years of practice in corporate environments. As an independent Coach, he assists C-level Executives and those reporting to then through key business and leadership transitions in a variety of company sizes and structures, ranging from fortune 100 to non-for-profits and government in diverse segments going from national health systems to new technologies, strategic consulting, finance, manufacturing and others.  Jesus helps identify and leverage unique strengths and capabilities, as well as prioritize goals and create actions to develop the ability to motivate, influence, and lead others.
Jesus comes with over two decades of experience as a Fortune 50 senior executive, in areas ranging from operations to marketing and strategy, as well as business expansion and government affairs. He has a track record of building high impact teams across cultures as well as successfully turning around organizations that are experiencing operations or performance challenges. Prior to becoming a Coach, Jesus worked as President and General Manager for Intel Corporation and Intel Capital VP in Latin America, as Managing Director for the south of Europe and as chief of staff to Intel's Executive Vice Presidents.  His coaching approach is informed by a worldwide cultural and professional exposure shaped by living in eight different countries and the privilege to have coached leaders and teams from over 35 different countries. He is fluent in Spanish, English and French as well as conversational in Italian and Portuguese.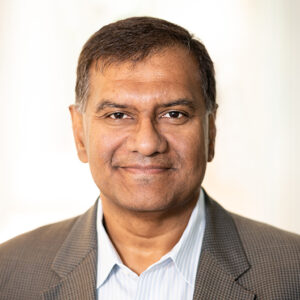 Ken is an executive coach with over twenty-five years' experience advising global profit and not-for-profit businesses and Boards, strengthening organizational and leadership capabilities, and building and leading high-performing teams. Prior to working with coaching networks ParekhPartners LLC, CoachSource LLC and Center for Creative Leadership, Ken was a Senior Client Partner with Korn/Ferry International driving executive recruiting and talent development for advanced technology and services clients. In addition, Ken was a Principal with Deloitte Consulting where he founded their successful High Technology practice and was a leader in their innovation and supply chain practices.
Ken began his career as a Lead Design Engineer with Texas Instruments in Dallas, Texas and holds a Masters of Business Administration from the University of Texas at Austin and a Bachelors of Science in Electrical Engineering from Rensselaer Polytechnic Institute. He is also a graduate of The Coaches Training Institute and has numerous facilitation and coaching & feedback certifications including Hogan, KFALP, KF & CCL 360, Workplace Big-5, MBTI, ISI, CSI.
He also has a certification in NPDP (Product Development & Innovation) and has published several articles in Innovation Leadership and Building High Performance Teams. He is serving as the Board President of Neighborhood Housing Services Silicon Valley and Chair for McCombs MBA Alumni Advisory Board and Gene-Ed.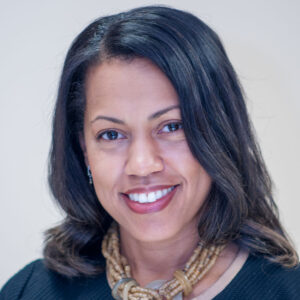 Monica Corbitt Rivers is a Licensed Psychologist and Health Service Provider (LP-HSP) with over 15 years of combined experience providing clinical, administrative, executive coaching, and consulting services in healthcare, higher education, government, community-based nonprofit, and entertainment/media.  Her coaching clients have ranged from high potential newly appointed managers to seasoned, senior level executives. Specialty focus areas include women's leadership, leading with an equity lens, navigating change, leading cross-functional and globally dispersed teams, and aligning organizational mission and strategy.
With a deep understanding of organizational culture and individual differences, Monica uses a strengths-based approach to help clients identify and define coaching goals. Her coaching methods rely heavily on powerful questioning and a careful balance of supporting and challenging her clients to more fully develop professional competencies and actualize their potential.
Monica currently leads her own executive coaching and consulting firm.  As a part of her coaching portfolio, Monica maintains consistent involvement as an Adjunct Coach with the Center for Creative Leadership (CCL), where she assists with open enrollment and custom programs.
 Monica earned a B.A. in psychology from Spelman College, Atlanta, Georgia, and M.S. and Ph.D. degrees in psychology from Vanderbilt University, Nashville, Tennessee.  She completed an internship in professional psychology at Duke University's Counseling and Psychological Services.