2023 India Leadership Journey
The 2023 India Leadership Journey
The fully funded, 12-month India Leadership Journey is designed to provide talented mid-career women leaders in health with the safe space to explore their authentic leadership through vulnerability and reflection, an inclusive and diverse network which fosters a strong sense of belonging, tools and strategies for enhancing their voice, presence, and influence – all the while being supported by a powerful group of peers, mentors, and coaches. The program imparts contextualized tools & frameworks to address the individual, organizational, and societal challenges that women leaders in global health face today. 
We believe the type of women leaders who would benefit most from this program are those who value diversity, equity, and inclusion; see the value of bringing diverse lived experiences to policy and practice; and are eager to not only expand their leadership presence and influence, but pay it forward to others in their organization and community. 
*Covid Caveats: At this time, the program includes two in-person residences as well as once-a-month virtual touchpoints, but due to uncertainties caused by Covid-19, please note that the program may need to be converted to an all-virtual format.
Designed for professional women leaders, the Journey was thoughtfully crafted for participants to be fully present & engaged. We recognize the importance of work-life harmony.

"The Leadership Journey has been critical in realizing my potential to overcome my inhibition and grow as a woman leader. The insight extracted from the extensive feedback provided by my peers, superiors and subordinates has been groundbreaking for me, providing a new vision and actionable insights to decode my professional as well as personal strengths and weaknesses. Interacting with my fellow cohort members is rejuvenating and motivating, as we have found commonalities in the various challenges that we face and overcome during our professional journeys. Mentor-mentee sessions have further cemented our resolve to mitigate the various bottlenecks that women leaders face. For me, WomenLift has become a mentor as well as a soulful companion. " — BHAVNEET BHARTI, Director Principal at Dr. B.R. Ambedkar State Institute of Medical Sciences, SAS Nagar, Punjab

"This is a unique journey where the focus is on inner transformation as a leader, so that we can understand ourselves better and, in the process, drive systemic change. It has not only helped me assess strengths and areas for improvement in my work, but also to introspect on how to be an empathetic and effective leader, focusing on the 'self' as well as 'others'. The program has enabled me to interact with women leaders from all across the health sector in India. Sharing this experience together has helped us understand our common struggles, celebrate our achievements, and build a sense of community and a stronger commitment to working for equitable health systems and better health outcomes. " — SAPNA KEDIA, Technical Specialist at International Center for Research on Women (ICRW)

Application Window Now Closed for 2023 India Journey
Watch inspiring testimonials and Leadership Journey reflections from some of our alumnae members around the world. 
The Leadership Journey Framework
The contextualized Journey is uniquely designed to cultivate competencies that bolster four leadership styles: Authentic, Inclusive, Strategic, and Impactful.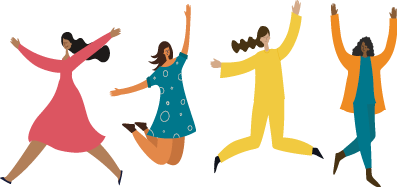 Learning Touchpoints are facilitated, virtual group sessions. Cohort members explore leadership frameworks, research & tools in highly interactive learning touchpoints and workshop-style sessions focused on dynamic practice. The touchpoints focus on personal & professional growth, relevant topics and priorities for health leadership, as well as their Leadership Projects. These sessions allow the cohort to share with and learn from each other. 
Effective women leaders are championed by a network of strong supports, including that of mentors.
We identify senior-level leaders from different backgrounds, health sectors, and disciplines to serve as mentors to the cohort. Mentoring groups, comprised of several cohort members and one mentor, are grouped based on complementary backgrounds and professional trajectory. Cohort members will be able to rely on their mentor as a technical and career resource during the Journey.

Having a personal leadership coach is critical in helping navigate change and adapting to new challenges on the path towards leadership roles.
Cohort members are paired with an executive coach who works one-on-one with them to build on their strengths and address areas for growth. Leadership style assessments, including a "360-degree evaluation," will inform these conversations and enhance each participant's understanding of their own leadership skills. With this gift of feedback and support from their coach, participants can decide which leadership competencies to focus on, paving the road for them to be a more powerful and effective leader. 
The combination of mentors and coaches is powerful as women prepare for the next level of their career, providing both professional connections and transformational leadership guidance. 

The 'Leadership Immersion' is a 3-day experiential convening that takes place a few months into the Journey. Through dynamic discussions and hands-on exercises, cohort members enhance their skills, apply them to real-world examples, and reflect on lessons learned. A series of powerful conversations will complement the instruction, featuring eminent figures in global health who have led transformational change.
The 2-day 'Leadership Lift-Off' event at the end of the Journey celebrates the cohort's growth as they 'lift off' to a new phase of their leadership. Cohort members will reflect on their leadership evolution through the course of the year and present their leadership projects to their peers as well as other global health audiences.
*Covid Caveats: Please note that due to uncertainties caused by Covid-19, the  programming and calendar, including the in-person events, may need to be converted to an all-virtual format.

The Leadership Project is an opportunity for each member to design and lead an effort that taps into their expertise, network, passion, and creativity.
Participants enter the Journey with a project idea and develop a Theory of Change, stakeholder analysis, and implementation plan with the guidance of their mentor, coach, and global health experts. The implementation phase of the project begins in the latter half of the Journey. Finally at the Leadership Lift-Off event, each cohort member presents a summary of their project's development and early outcomes. 
Implementation of the project does not have to be fully complete by the end of the Journey and will likely continue beyond it. 
There are only 4 rules for the Leadership Project: 
It should focus on improving outcomes at the intersection of health and gender equality, or take a gendered lens on a global health issue

It should leverage your leadership skills

It should be within your scope of control or influence, but also stretch you beyond your day-to-day work requirements

You should be passionate about it
Leadership Projects fit into one of four themes:
Centering women and girls in health

Catalyzing institutional change

Optimizing pathways to leadership

Building integrated & resilient health systems
Your Leadership Project could accomplish one or more of the following, but is not limited to:
Answering a research question 

Promoting health or gender education in a particular group

Developing a new or better technology

Innovating a better way to collect/analyze/use health/gender data

Improving a gender or health-related process/system in your organization

Empowering or enabling women in your community or organization to be successful

Incorporating a gendered lens into a policy, practice or research project where it was absent

JourneyPLUS sessions are optional events that offer informal, but focused spaces for the cohort members to build community with one another and explore special topics. The sessions often feature guest speakers such as senior global experts and Leadership Journey alumnae.
The 2023 India Leadership Journey will take place from April 2023 – April 2024. Before applying, please check the dates and timing of the sessions to ensure that you would be able to attend all touchpoints. All touchpoints are mandatory to attend aside from the JourneyPLUS events. The in-person residences involving travel include the 3-day Immersion (June 21–23, 2023), location TBD and the 2-day Lift-Off (March 20–21, 2024), location TBD. 
Have questions about the application?
If your question is still not addressed, you can contact us by clicking the button below.

"Leadership is about exploring your meaningful life, one that makes you happy! It is about knowing yourself and inspiring people at work, in the family and in the community. The WomenLift Health journey helps you experience this perspective of leadership. Its engaging and thought-provoking interactions leave you with a lifelong learning. I think women with a desire to make a change must apply!" — AYESHA CHAUDHARY, Consultant at World Bank; Advisor at Stanford University, India Program, Byers Center for Biodesign; Adjunct Professor of Practice at IIT Jodhpur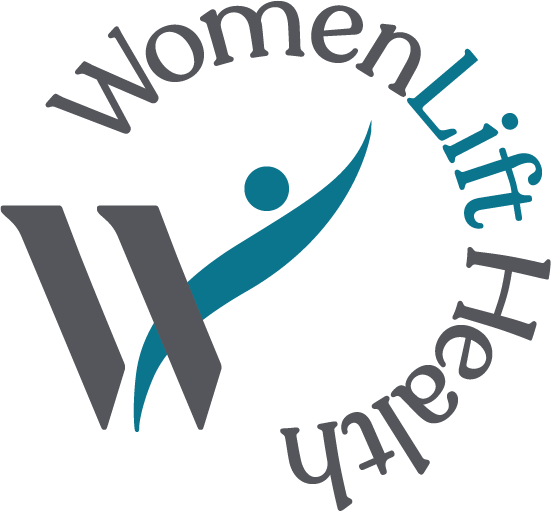 "Being part of the WomenLift Health Leadership Journey has been a special blessing. I am particularly grateful for the mentorship and valuable life lessons I have received. Learning to break barriers between people and take everyone together; treating yourself as a professional first rather than a woman or man; taking care of your needs and the needs of your team to allow them to thrive; using your head and heart for decision-making; and empowering the next generation of young women leaders --- these lessons will guide us forward even when the waters are rough and the path is not clearly seen. I am so thankful for this exciting and enriching experience." — SANJANA BRAHMAWAR MOHAN, Director at Basic Healthcare Services