Spotlight Series: South Asia
The Spotlight Series shines the light on four incredible South Asian women, who have made their mark in the space of health and gender rights in the region. The series focuses on their pathways and their achievements, and their unique contribution to the upliftment of their communities or countries. Through the telling of their stories in a short and creatively produced audio-video series, the series exemplifies the need to urge more women leaders to come to the fore in national and international contexts, and for more women leaders to be integrated in global health.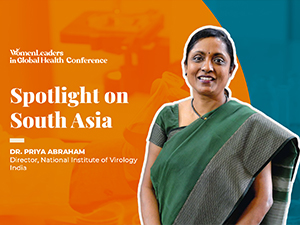 Dr. Priya Abraham talks virology, leadership and her experience of heading the National Institute of Virology during the pandemic.
Dorji Choden shares her journey from engineering to politics, and why having just one woman at the table is not good enough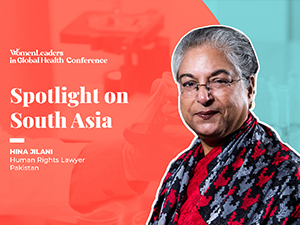 Lawyer Hina Jilani talks about the importance of networks, the need for informed advocacy and why healthcare is central to the fight for human rights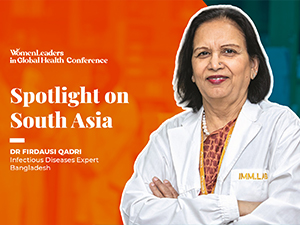 Dr. Firdausi Qadri talks immunisation, the importance of exposure for women, and the need to focus in this age of excessive information