Dr Astrid Bonfield, CEO of Malaria No More UK sat down with Lizz Ntonjira, our Communications & Engagement Director and had a candid conversation on how gender related gaps, challenges, and constraints may hinder malaria treatment and prevention behaviors and activities. And what can be done, to change this.
In a 2021 report, 'Achieving a Double Dividend: The Case for Investing in a Gendered Approach to the Fight Against Malaria', co-authored by Malaria No More and the RBM Partnership to End Malaria, Her Excellency Ellen Johnson Sirleaf, former President of Liberia, Nobel Laureate and co-chair of the End Malaria Council, authored the foreword stating: "When we recognise and invest more in women and adolescent girls at the fulcrum of the malaria fight, the impacts will be transformative and far-reaching for both health and gender equality outcomes. And when women and adolescent girls are empowered and gender equality improves, a further virtuous cycle is spurred with greater access to health care leading to lower child mortality rates and the end of malaria sooner."
Q: Malaria impacts women in many ways – as vulnerable groups (particularly pregnant women), caregivers, household decision-makers, health workers and program implementers. How can we best apply a gender lens to our response strategies?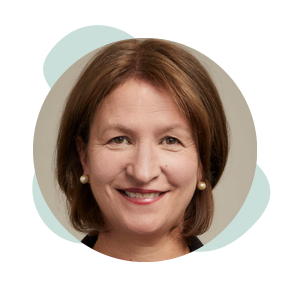 Women bear the health, societal and economic brunt of malaria which thrives in, and exacerbates, poverty and deepens inequalities. Year after year, hundreds of millions of pregnant women and children under the age of five are particularly vulnerable to malaria, with children under five making up over 3/4 of all malaria deaths. Others—especially adolescent girls—fall through the many gendered gaps in the provision of malaria services, especially when they are pregnant, contributing to malaria being the fifth leading cause of death for 10- to 14-year-old girls worldwide and a contributing factor for girls missing school, which can put them at greater risk of early marriage, child-bearing, and sexual exploitation.
And yet, women in malaria-endemic countries are the leading—but little-acknowledged—investors in the fight against the disease. They make up 70 percent of the community health workforce that has been instrumental in driving down malaria cases and deaths in remote and rural communities over the last two decades. Women and adolescent girls are also the greatest contributors in the informal 'care economy' often keeping them from steady work or school attendance, with women spending four times the number of days compared to men doing unpaid childcare due to malaria cases in the household.
The 2021 report 'Achieving a Double Dividend: The Case for Investing in a Gendered Approach to the Fight Against Malaria', states that the global community has not consistently brought a gender lens to the fight against malaria – until now. Today, a growing movement is calling for an intentional, cohesive, and sustained approach to gender and malaria. Governments, donors, researchers, implementers, policy makers, civil society organisations, and the private sector need to take action in four key areas:
Leadership: 

foster and grow gender-balanced representation in all areas of malaria leadership including policymakers, researchers and scientists, healthcare supervisors, and vector control.

Policy and advocacy:

develop and implement policies that address malaria, prevention, treatment, and management across the lifecycle of women and girls.

Programs: 

design, refine, and implement malaria programs with gender considerations at the center.

Research and data: 

further identify and fill critical gender-based data gaps to uncover additional information and needs required to develop effective interventions focused on gender and malaria, to accelerate health and social outcomes.
Q: What efforts are underway to help address the lack of gender-disaggregated data on the burden and impact of the disease? What needs to be done to ensure that future research on malaria includes a gender lens, especially as the disease gets more attention in the context of climate change?
As patients, caregivers, and healthcare providers, women and adolescent girls disproportionately experience the health, societal, and economic brunt of malaria. Much of the toll is hidden due to many factors, including the lack of disaggregated gender and age data to assess the impact of gender barriers to accessing life-saving malaria prevention and treatment within 24 hours of fever onset.
The report recommends that countries can realise significant health, societal, and economic benefits from valuing and investing in women and growing the Community Health Workforce that has proved vital to malaria detection, treatment, and surveillance in the poorest and remote communities.
Efforts to address the lack of gender-disaggregated data include commissioning modelling of the longitudinal gender-related economic costs of malaria including costs of the unpaid care burden; investing in accelerating existing efforts to collect national and subnational sex and age disaggregated data; providing women community health workers with fair salaries; analysing underlying gender norms and expectations that drive inequalities in malaria programming; and designing and implementing a grant program targeted at grassroots and civil society organisations to identify gaps in the research base, particularly with respect to country and local context.
Q: How can we ensure more women are leading research efforts and adding their perspectives to malaria science and innovation?
According to the report, in order to improve malaria outcomes and accelerate action toward global goals for malaria and gender equity, it is vital to create a more intentional career and leadership pipeline for women in health-care decision making positions and, specifically in malaria response, from training and retention of Community Health Workers, to vector control, to R&D and science and innovation, the health system, and at all levels of leadership for malaria control, prevention and advocacy.
We must also engage grassroots and civil society women's organisations to research and pilot efforts to create a better 'enabling environment' for malaria prevention, treatment, and care – including aligned initiatives focused on engagement of men and boys.
Q: Malaria No More often talks about the 'double dividend' of ending malaria and advancing gender equality. What do you think are the most important messages we should be communicating about the potential ripple effects?
There is a growing movement calling for an intentional, cohesive, and sustained approach to gender and malaria. Gender-intentional strategies, policies, and programmes can deliver a 'double dividend' by accelerating malaria eradication and advancing gender equality. Indeed, when women and adolescent girls are empowered and gender equality improves, we initiate a virtuous cycle: greater access to healthcare equals lower child-mortality rates and an earlier end to malaria and other diseases. Gender-based investments in malaria will also address many of the long-term gender inequities that are perpetually exacerbated by the disease, as well as fortifying the urgency and value of the overall push for malaria eradication.
When it comes to malaria and malaria interventions, adolescent girls fall into multiple gendered gaps that can have adverse lifetime ripple effects. Adolescent girls are especially vulnerable to malaria and its effects during pregnancy. Studies show that while pregnant adolescents recognise the importance of seeking preventive care for malaria, obstacles to doing so include stigma, and reduced status in the home and community. Additionally, adolescent girls also may not be comfortable sleeping with siblings under a bed net during menstruation. They are also often tasked with the caregiving of younger family members sick with multiple bouts of malaria, which means reduced school attendance at a critical time.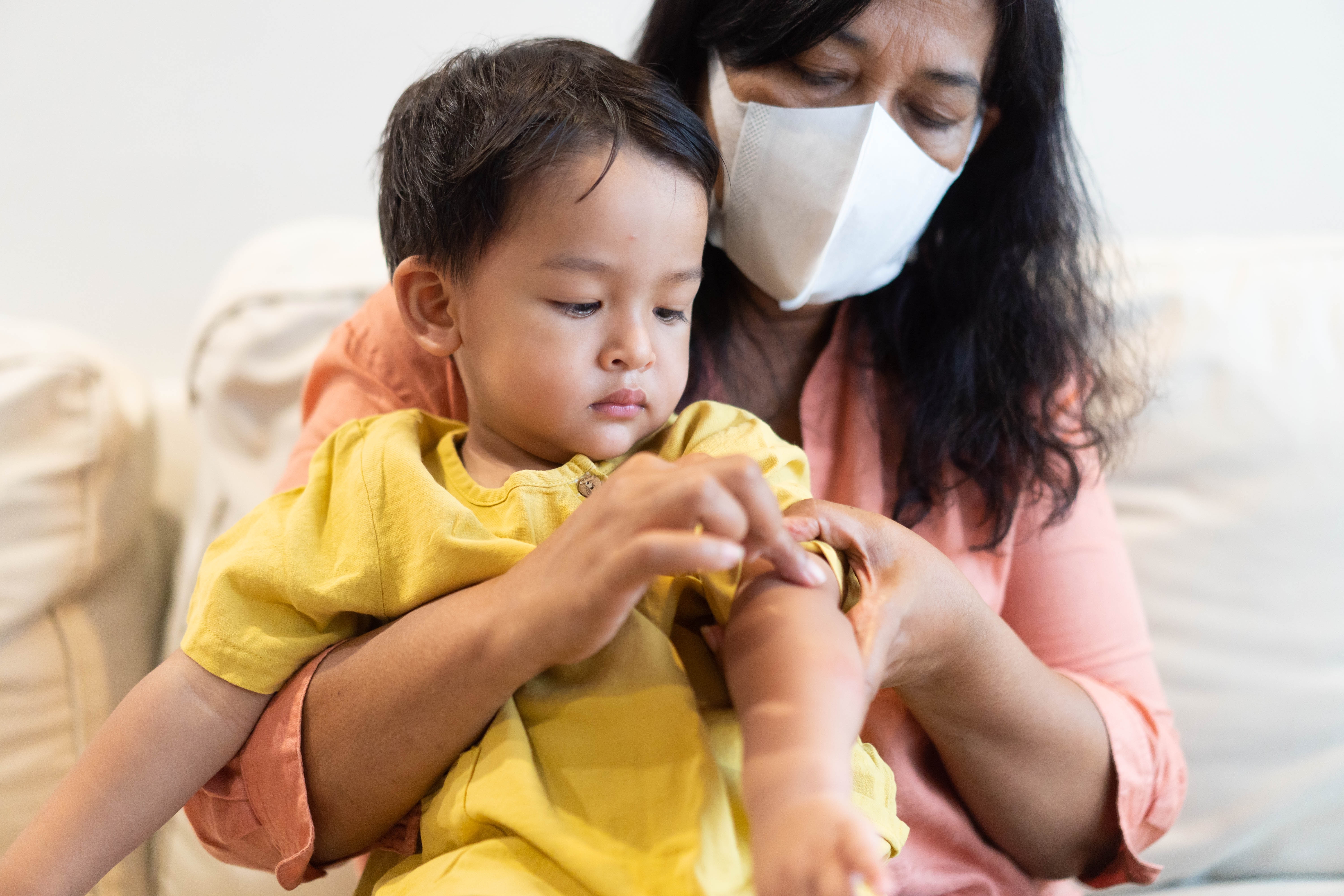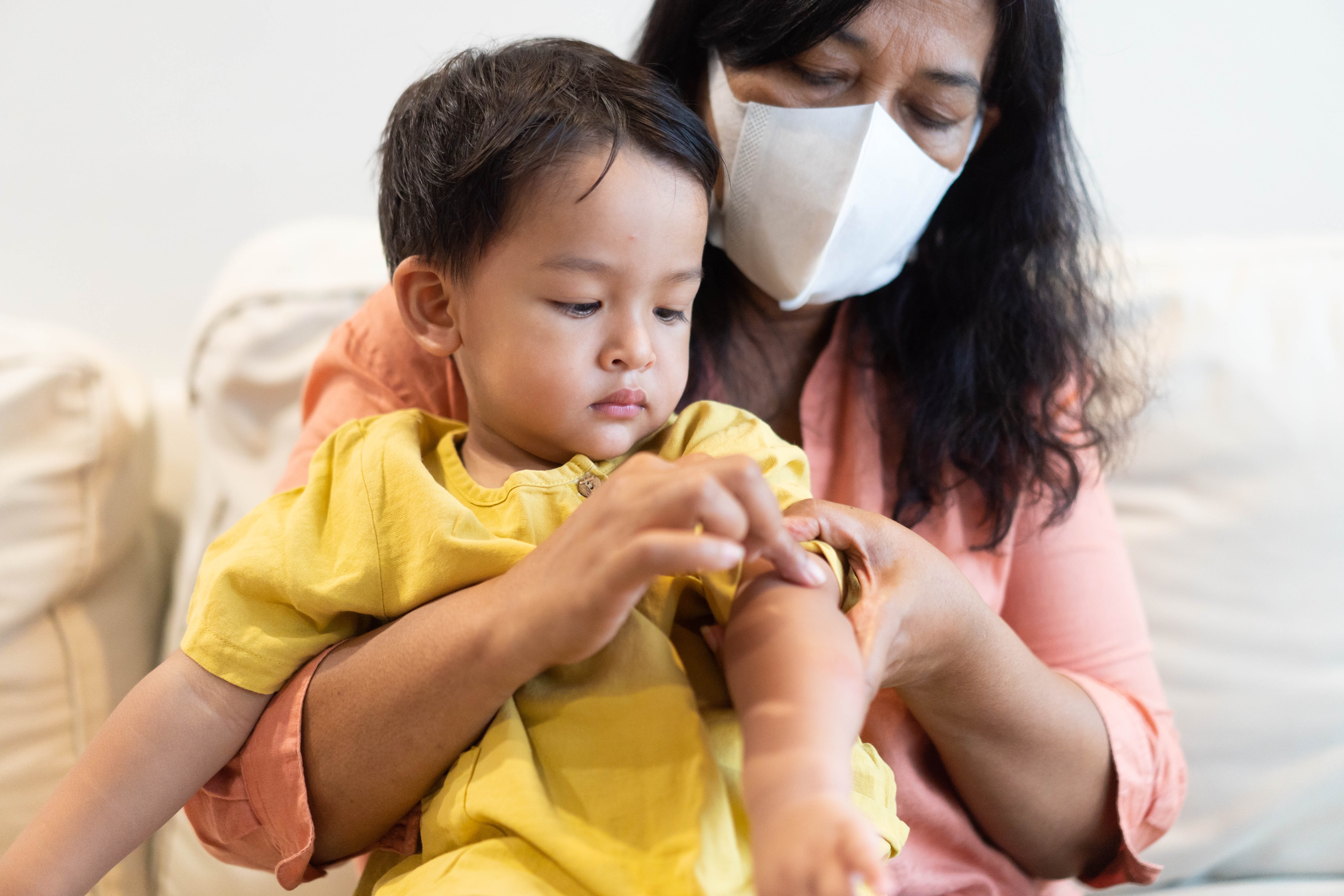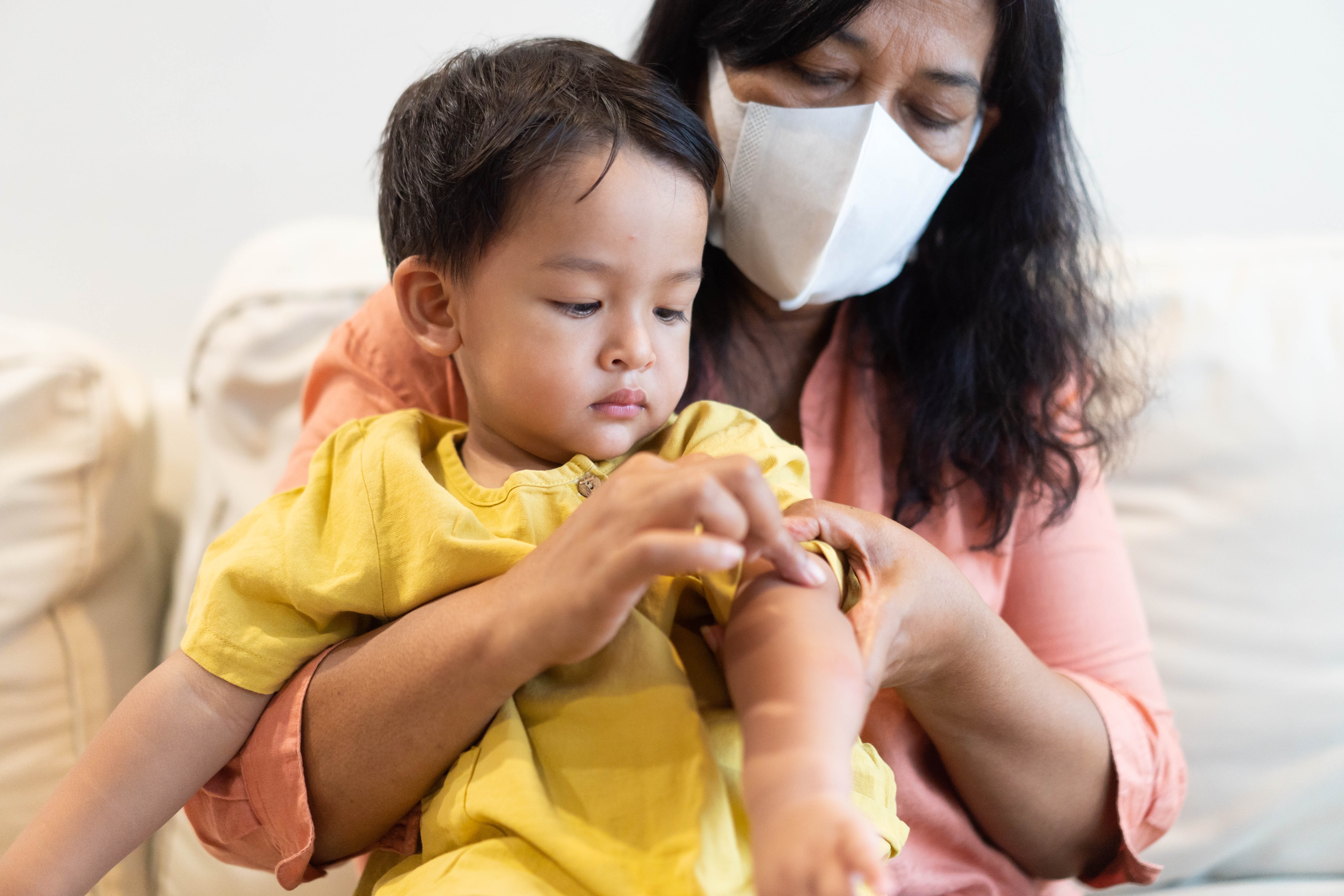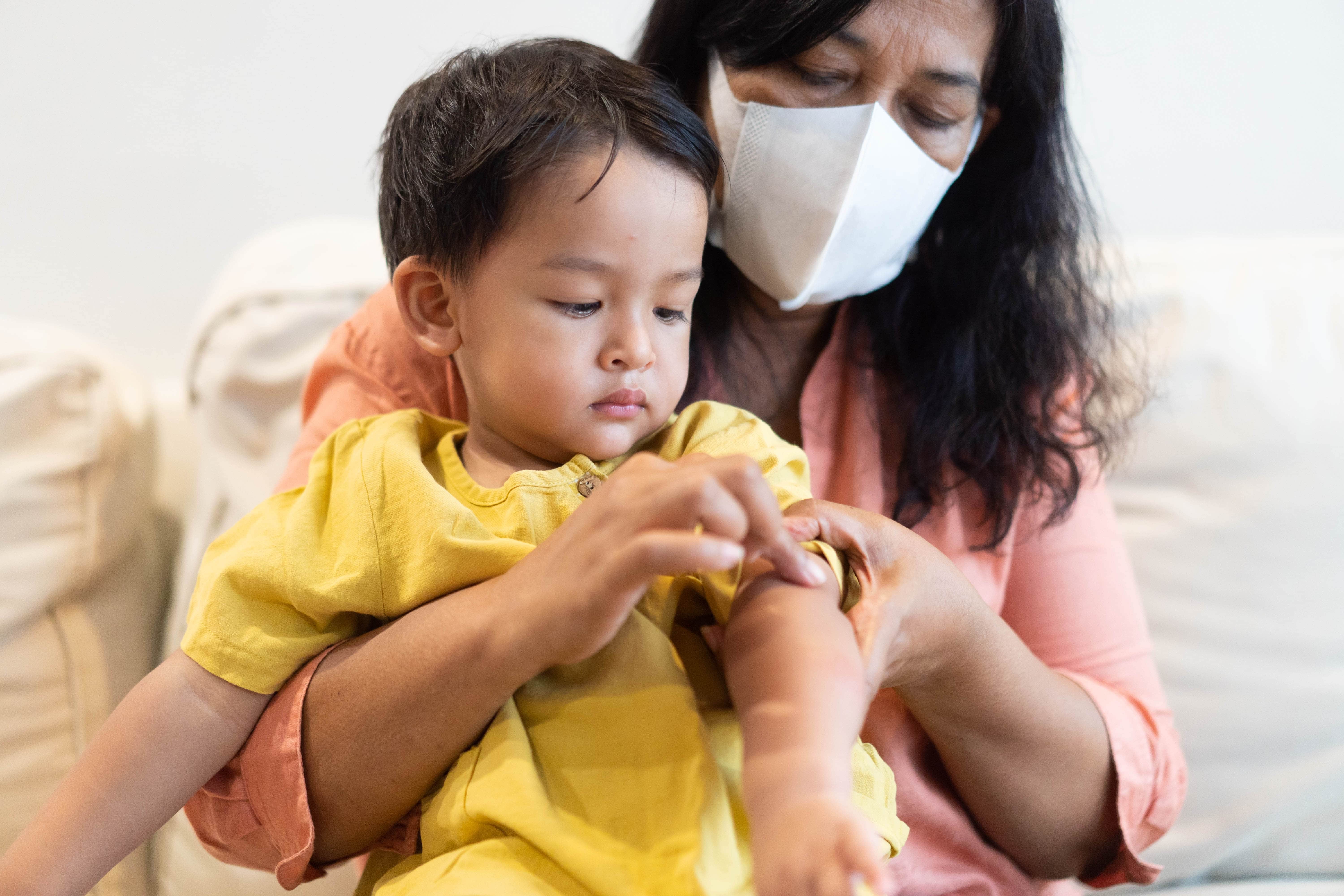 These barriers often are not assessed but do delay access to life-saving treatment in early pregnancy including getting the minimum doses of intermittent preventive treatment in pregnancy (IPTp) or intermittent preventive treatment for infants (IPTi). The long-term impacts include missing more days of school, which can reduce confidence, educational attainment, and lifetime earning potential, and can increase risk of early forced marriage or lead to sexual exploitation to cover family medical costs associated with malaria.
As future mothers, scientists, community health workers, advocates, and political leaders, adolescent girls have high potential to become 'agents of change'. The report recommends a framework for empowering adolescent girls with greater confidence, including putting girls' needs and realities at the nexus of the conversation on gender and malaria; investing in mentorship and leadership; integrating malaria-related programmes with other sectors including Reproductive, Maternal, Child, New-born, and Adolescent Health; and using disaggregated data in order to understand what is working and where the barriers to treatment are for these vulnerable girls.
Q: What role does women's leadership play in achieving this 'double dividend' and ensuring that malaria programmes are gender-sensitive?
Supporting and developing women's participation and leadership in all sectors of the malaria fight can address the long-term educational, leadership, and economic costs of malaria on women and girls, advancing gender equality to help break the cycle of poverty; catalyse a diverse global and national network of champions, advocates, and change agents; and increase equitable access and improved uptake of malaria interventions.
It can also provide a foundation for communities to support and welcome the advancement of adolescent girls as champions and advocates for malaria eradication, as well as increasing the pipeline of inspired young women joining the fight against malaria and advance in their critical roles.
Q: Women make up 70% of health care workers, but too often are left out of the leadership positions where decisions about malaria policy and program implementation are made. What are the biggest barriers these women face to reaching those positions and how can they be removed?
The report highlights that the interplay between malaria interventions and culture, including pervasive patriarchal norms and constructs, is key to understanding the barriers many women face in reaching leadership positions in the malaria fight.
It illustrates that renewed investments in Community Health Workers (CHWs) on the frontlines of the malaria fight can be catalytic in achieving greater gender equality at scale by influencing more coordinated and gender-inclusive policies and by financing and paying women a fair wage for their work. Also critical is extra training and support to combat discrimination and gender norms faced in the workplace, as well as counteracting systemic barriers such as limited ability to travel or work additional hours.
Gender-intentional work on malaria outcomes simply cannot be successful if systemic barriers to women's rights, autonomy, and leadership are not addressed and removed. Enabling more women to serve in leadership positions across all levels of malaria policy, programmes, and research will expand the innovative approaches needed to achieve eradication while empowering women to be decision-makers, and not just implementers.
Q: What role do men play in fighting malaria in a way that appreciates the gender equality aspects? How can men be better allies to support women in leadership?
Dialogue with men, boys, and community leaders will help to remove barriers from participation and agency at home and in the community, according to the report. Men and boys also have a stake in ensuring the best health of their families and communities, with more focused efforts needed to educate and involve men and boys in addressing the traditional cultural and societal norms that put their wives, mothers, daughters, and sisters at risk of malaria.
As leaders in the household and community, programs must engage community and traditional leaders, men, and boys to support the development of programs and messaging related to understanding the benefits of quick and equal access to effective malaria treatment and care.
Q: What role do you think more senior women can plan in mentoring and lifting up the next generation of women leaders on malaria?
The development of mentorship programs which bridge the experience and expertise of women leaders in
malaria with the passion and potential of adolescent girls, can create generational leadership continuity through a cadre of adolescent girls on the leadership path in their communities and as champions for malaria eradication.
The report recommends creating a platform for documenting and amplifying case studies on women leaders' impact in the fight against malaria to help provide inspirational leadership for adolescent girls and global communities as well as improved global awareness of, and advocacy for, the impactful work achieved by women in the malaria fight.
Supporting existing and new leadership training and networks that inspire and equip a new generation of
leaders who can shape and direct government ministries, malaria elimination programs, NGO and civil society organisations, scientists, researchers, and academics, is also key.
Q: Who is someone working in the fight against malaria who inspires you? Who should we know more about?
Dr. Damaris Matoke-Muhia is Principal Research Scientist at Kenya Medical Research Institute (KEMRI) and is manager for the Capacity Building, Gender Mainstreaming, and Career Progression program at the Pan-African Mosquito Control Association. You can read more about her on The Blog of Bill Gates.