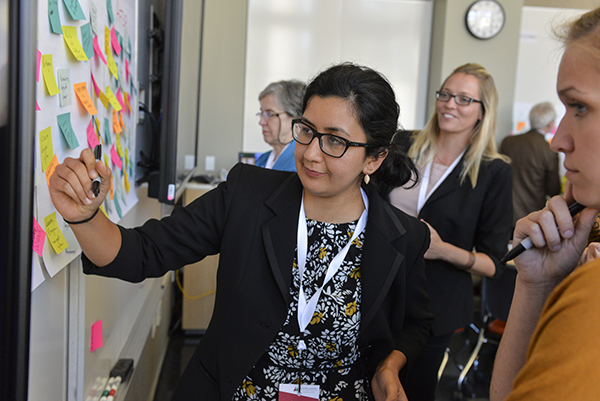 WomenLift Health passionately believes that explicit action and investment in women leaders is critical to ensure they have the opportunity to contribute their leadership skills to global health. We strongly believe their contributions, in turn, will help mold policies, practices, and research that create positive change in not only global health outcomes, but also gender equality. 
WomenLift Health will invite emerging leaders to participate in a fully-funded leadership initiative designed to support working women through the challenges and opportunities of advancing from mid-career to senior leadership positions in global health. Participants will engage in a holistic 12-month learning journey that includes in-person experiential learning residencies, virtual learning touchpoints, and importantly, a self-directed leadership project – all the while being supported by facilitators, mentors, and eminent figures in the global health sector.  At the conclusion of their leadership journey, we hope participants will be closer toward fulfilling their potential as a leader and change agent by helping deepen their leadership skills and confidence, increase their visibility, and connect them to a lifelong network of leaders, mentors and allies in global health. 
WomenLift Health will work in partnership with local organizations to establish the leadership journey and other activities in geographies around the world. The inaugural cohort will include women leaders from public, private, academic and NGO sectors in the United States, with the following cohorts taking place in India and East Africa.