Getting more talented women into senior leadership positions in the health field will take collaboration, dedication and action from a wide range of stakeholders. Anyone can and should take action, and especially those already in leadership roles. Below are a few ways you or your organization can get involved. 
How Women Can Support Women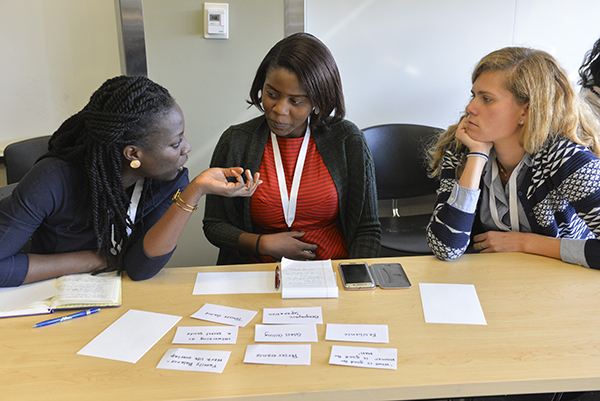 Be a role model, mentor, and sponsor. 
Identify talented women around you and actively support them – offer constructive feedback, raise their visibility, acknowledge their good ideas and ensure they are being recognized. Sharing the challenges you've overcome and lessons you've learned helps other women and shows them that they're not alone.
Call out inequity.
When you see a woman being belittled, ignored or harassed, call it out. Silence only contributes to the problem.
Shine a spotlight in your organization. 
Advocate for your organization to have a balanced board and leadership team, to incorporate gender-friendly policies, to implement flexible working hours, and to regularly examine its culture. Celebrate progress when change happens.  
How Male Allies Can Support Women
Be a mentor, sponsor, and active listener. 
As a mentor, start by asking questions and listening to women's responses. Don't assume you know what's best. Check in with yourself to ensure you're raising women up, acknowledging their ideas and recognizing them for excellent work. When you see a woman being belittled, ignored or harassed, call it out. 
Call out inequity.
When you are invited to speak at an event or on a panel, make it a habit to check the lineup. If diverse representation is lacking, ask for it. As Dr. Madhukar Pai says, "It would just take a minute longer to write an email" to ask for diverse representation. Men who hold established leadership positions often have unique power to create change (and nothing to lose!).
Make it personal.
Enabling change at home can drive change at work. Around the world, women bear the brunt of childcare and household responsibilities, often preventing them from investing in their careers. Pay attention to the balance of unpaid work and find ways to redistribute the burden.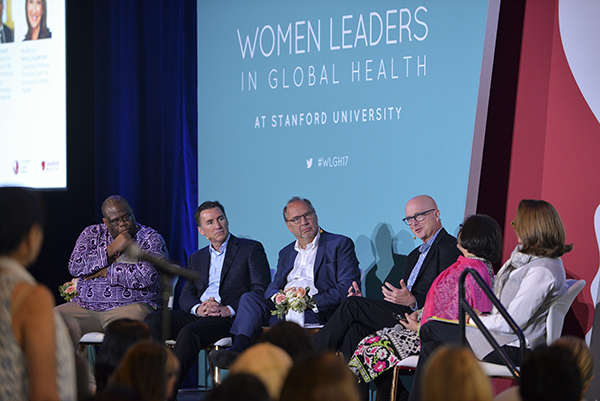 How Institutions Can Support Women
Assess your organization and commit to action. 
Look at the gender ratio of men to women at all levels, assess policies to ensure they're gender-friendly and regularly examine company-wide culture. Collect feedback from all employees to understand their experiences in the workplace, from the barriers they face to the trainings they want. Commit to action and communicate the plan from the highest levels of leadership.
Eliminate bias, discrimination, and harassment.
Organize needed trainings and implement new policies, including on unconscious bias, sexual harassment and discrimination to put these issues on the entire staff's radar. Systematically and constructively calling out inequities and taking action to eliminate them makes it clear that the institution will not tolerate toxic behavior and unfair practices at any level.
Eliminate gender-based pay gaps and support flexible work schedules. 
Regularly assess salary levels for gendered pay gaps. If any are identified, work to equalize the playing field.