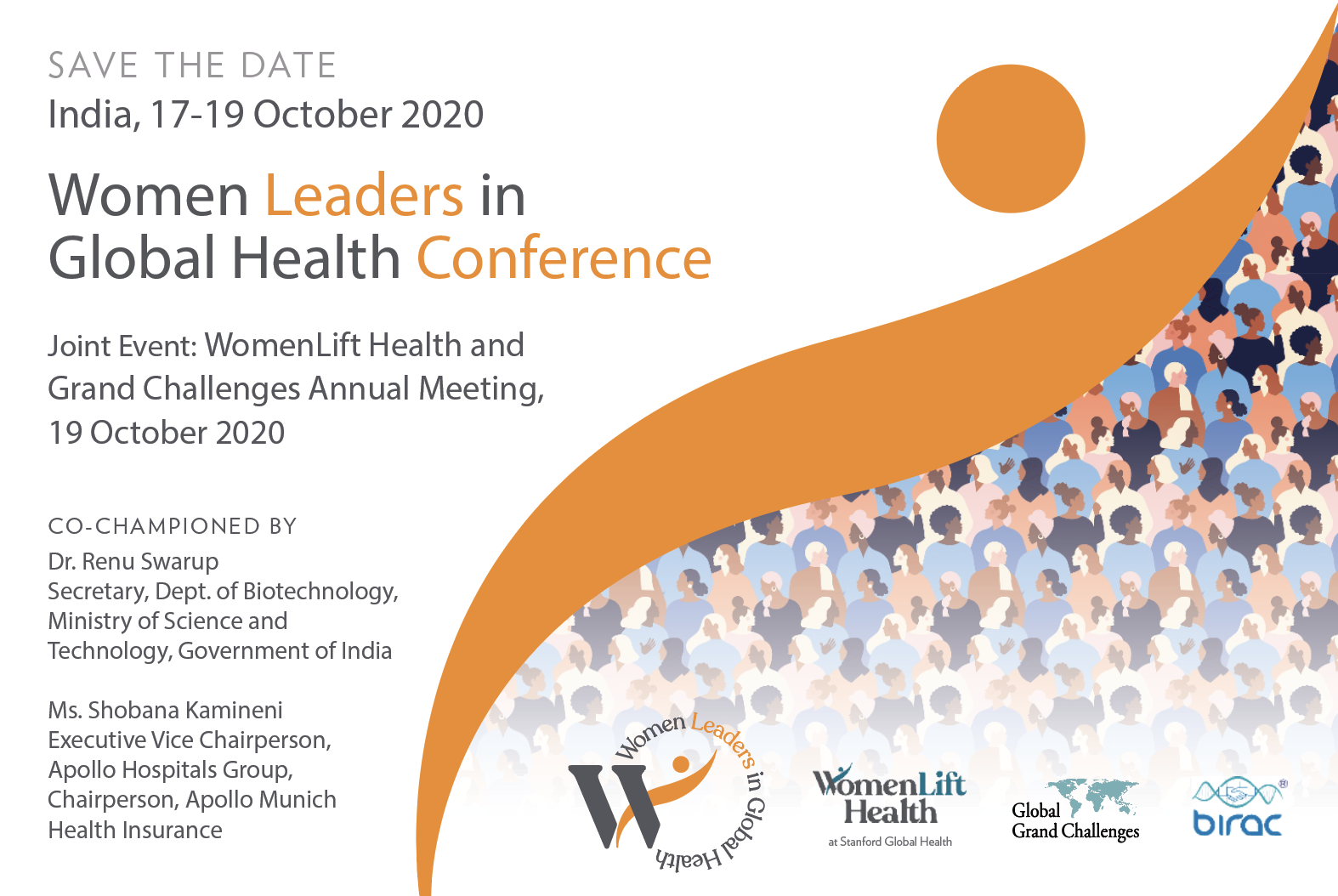 We recognize this invitation is coming in uncertain times. As we are each impacted by the evolving pandemic and its unprecedented toll on so many people's lives and livelihoods, we hope you are finding ways to stay well. Your safety and health is of paramount importance to us, and we are closely monitoring changes around the globe. We will continue to evaluate whether to hold the Women Leaders in Global Health conference in October and will explore alternatives including a virtual convening. For now, we request that you save the date.  
On recommendation of the 2020 WLGH International Steering Committee we are also highlighting the role of women leaders in the response to COVID-19 through an upcoming speaker series, and content dissemination through our social media channels and website.
The 2020 Women Leaders in Global Health Conference (WLGH) will take place in New Delhi, India from 17-19 October.  The 2020 WLGH Conference is co-championed by Dr. Renu Swarup, Secretary of the Department of Biotechnology (DBT) of the Government of India, and Dr. Shobana Kamenini, Executive Vice Chairperson of Apollo Hospitals Enterprise Limited. The Co-Champions are supported by a cross sectoral consortium of institutions anchored by the Biotechnology Industry Research Assistance Council (BIRAC) of India.
This year the WLGH conference includes a Joint Plenary with the Grand Challenges Annual Meeting on Monday October 19, 2020. More details about the WLGH and Grand Challenges Annual Meeting (18-21 October 2020) events will be made available in June. 
The WLGH conference is focused on Women's Leadership in Global Health. It brings together established and emerging health leaders from across sectors, disciplines, and countries. The conference is an opportunity for these leaders to collaborate, share ideas and commit to action to advance women's leadership and gender equality in ways that improve health delivery, policy, and research. We know that diverse teams lead to more innovation and creativity, and engaging the full talent pool – not just half of it– dramatically expands our ability to have life-saving impact.
The current global health crisis may effect the timing and nature of our conference but it will also impact what issues we choose to highlight and discuss during the conference such as, "Why we need women's leadership in the COVID-19 response." Please follow us @womenlifthealth on Twitter as we elevate models worth emulating as well as critical issues and voices missing from the discourse. We will continue to share more about the timing of WLGH2020 as we know more.
"Science does not discriminate. In fact, it has shown us that men and women are equally capable of innovating, leading, and achieving great heights. It is important that we provide equal opportunity to build bright capable leaders. Women have in many ways demonstrated their leadership skills and we need to now give that extra push to make these stars shine." – Dr. Renu Swarup, Secretary, Dept. of Biotechnology, Ministry of Science and Technology, Government of India
"Advancing women's equality could add $12 trillion to global GDP by 2025 – $4.5 trillion in Asia alone. Lifting women up unleashes their potential, and the potential of many more, with broad benefits that impact everyone." – Ms. Shobana Kamineni, Executive Vice Chairperson, Apollo Hospitals Group, Chairperson, Apollo Munich Health Insurance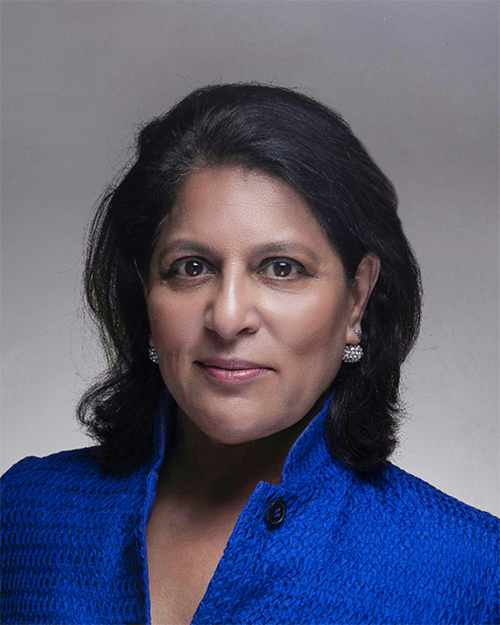 In addition to the annual WLGH Conference, there are other key convenings and events throughout the year to raise awareness of and support for women's leadership among the global health and gender equality communities.